Our concept: A fascinating journey through millions of years of natural history.
1. Quarry

Experience the unique opportunity to salvage your own Holzmaden fossils from the 180-million-year-old Lower Jurassic Posidonia Shale with a hammer and chisel. Find your own treasures and become the Indiana Jones of your own adventures!

2. Museum shop

Minerals, fossils, petrified wood, meteorites and even dinosaur fossils from all over the world await you in the museum shop. Immerse yourself in the fascinating variety of geological wonders. Discover your own treasures for your collection!

3. Gallery: The Treasury

The exhibition is currently under construction and will open in the next few months. She will present a number of world sensations. Be curious about this unique exhibition experience!
4. Opening times

Closed on Mondays
Tuesday: 09:00 - 18:00
Wednesday: 09:00 - 18:00
Thursday: 09:00 - 17:00
Friday: 09:00 - 18:00
Saturday: 09:00 - 18:00
Sunday: 09:00 - 18:00

5. Directions

Driving on the A8, exit Aichelberg - Bad Boll - Weilheim
Only 45 minutes from Stuttgart and 2 hours from Munich.
Free parking available, also for buses
We are opposite the Hauff Museum. Just go down the stairs and the adventure begins!

6. Contact

Urweltsteinbruch, Aichelberger Str. 75, 73271 Holzmaden, Germany
+49 (0)70 23 29 91
info@urweltsteinbruch.de
Our partners
Museum of Natural History Stuttgart

We have entered into a partnership with the Natural History Museum in Stuttgart to jointly advance scientific research.

The prehistoric community of Holzmaden

Dive into one
fascinating world of prehistoric treasures. Together we are committed to the preservation and promotion of our region.

AlbCard Mitglied

Die Gästekarte der Schwäbischen Alb bietet Zugang zu rund 160 Attraktionen, einschließlich des Urweltsteinbruchs in Holzmaden.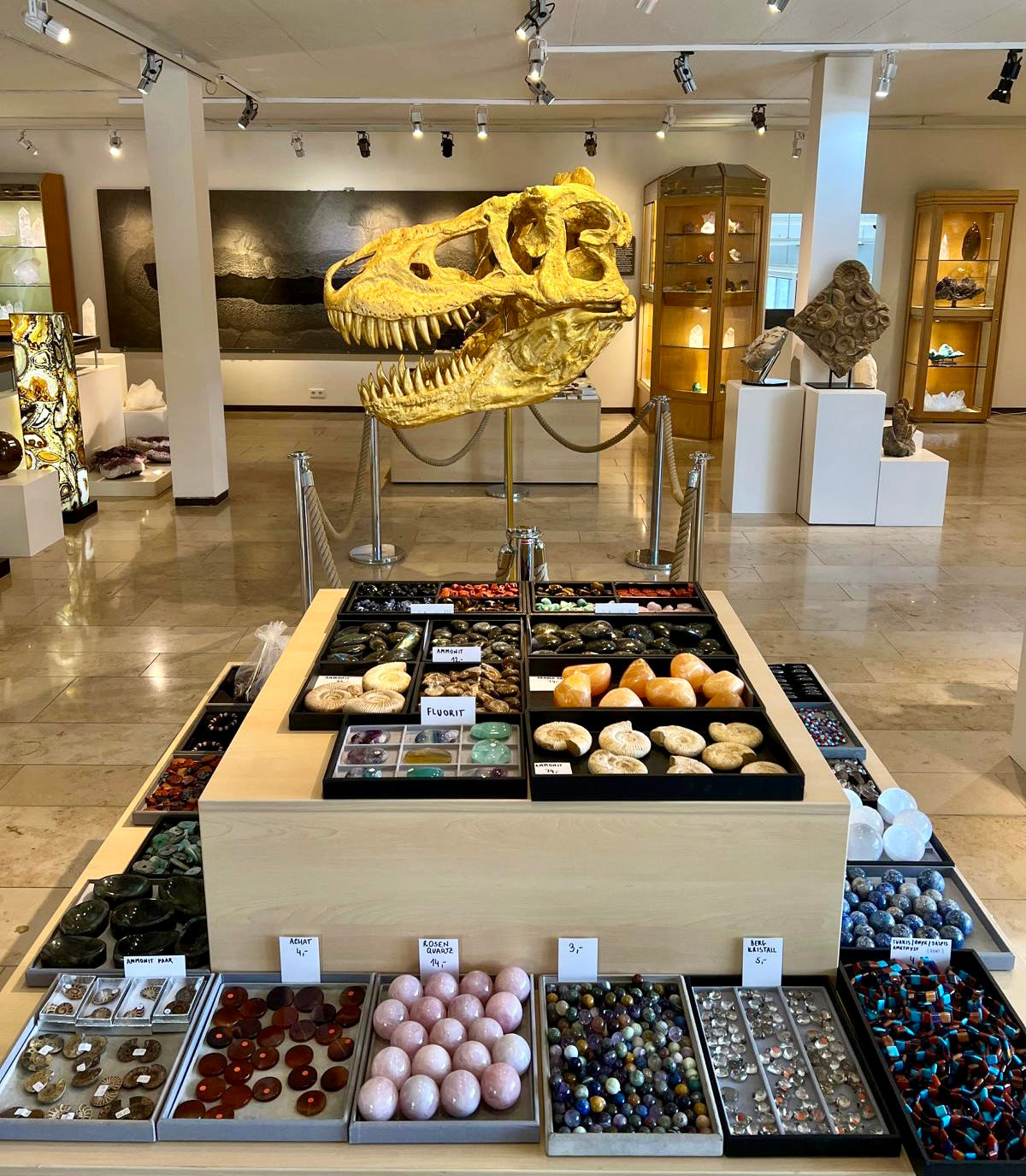 Our museum shop, the treasure chamber
Free entry to the museum shop with a view of the quarry
Discover fossils, minerals, meteorites, petrified wood and treasures from around the world
Collectibles, gift ideas and decorative objects available
Relaxation area overlooking the quarry
Gigantic fossils.
Opening promotion: 10% voucher valid from July 1st to September 1st
Discover Treasury Online... Click Here!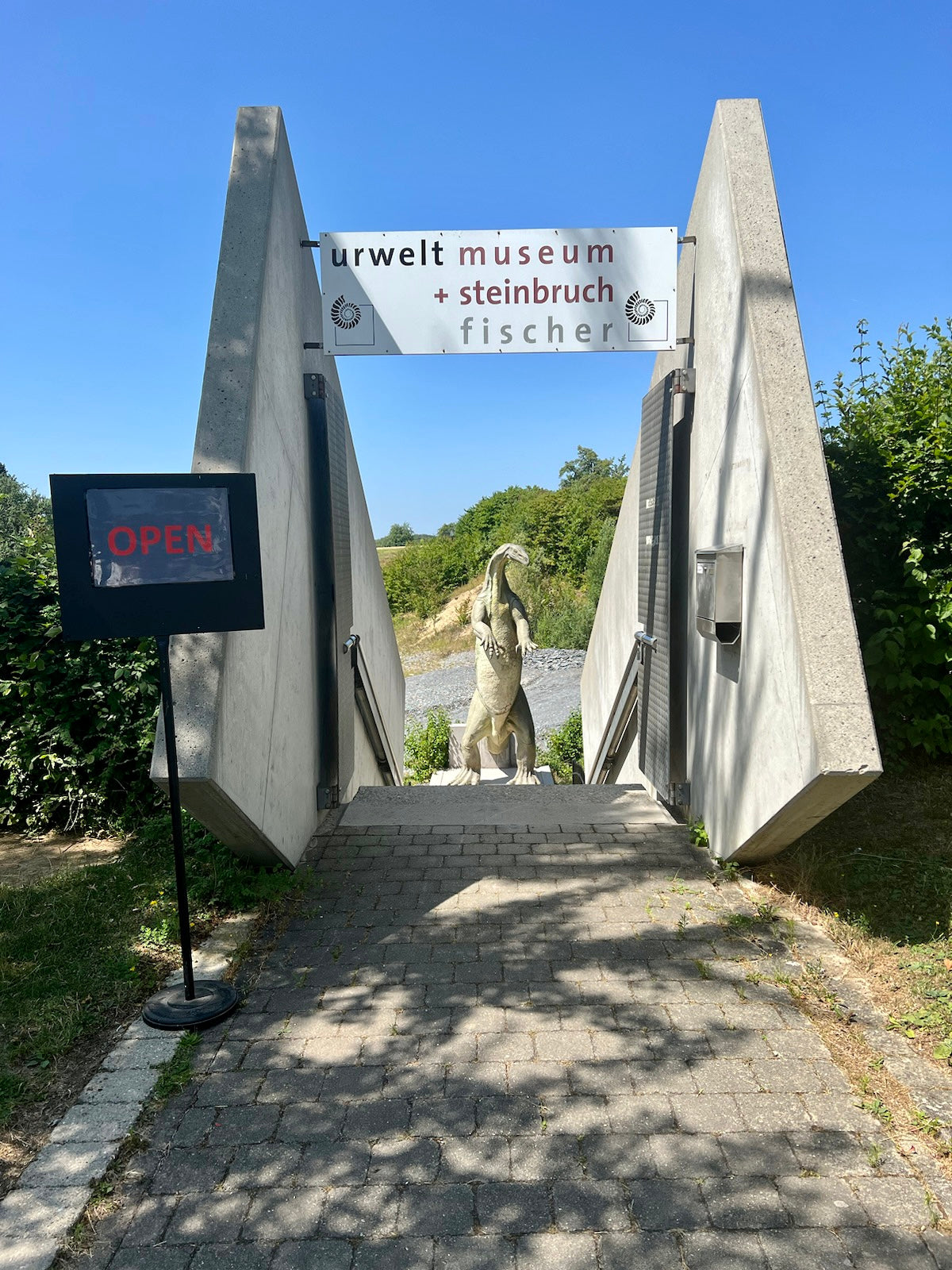 Quarry: prices - daily tickets
Tickets are available at the entrance
Our adventures have already yielded some rare specimens. Activate adventurer mode and embark on your own treasure hunt in our quarry!
Day tickets:
Children 0 - 3 years: Free
Children from 4 to 15 years: € 6.00
Adults, +15 years: € 9.00
Group day tickets:
From 10 children, 4 to 15 years: € 5.50
From 10 adults, +15 years: € 8.50
All fossils found are included in the price!
tables, benches
and umbrellas for warm summer days
Hammers and chisels are available for hire on site
Enjoy local refreshments and snacks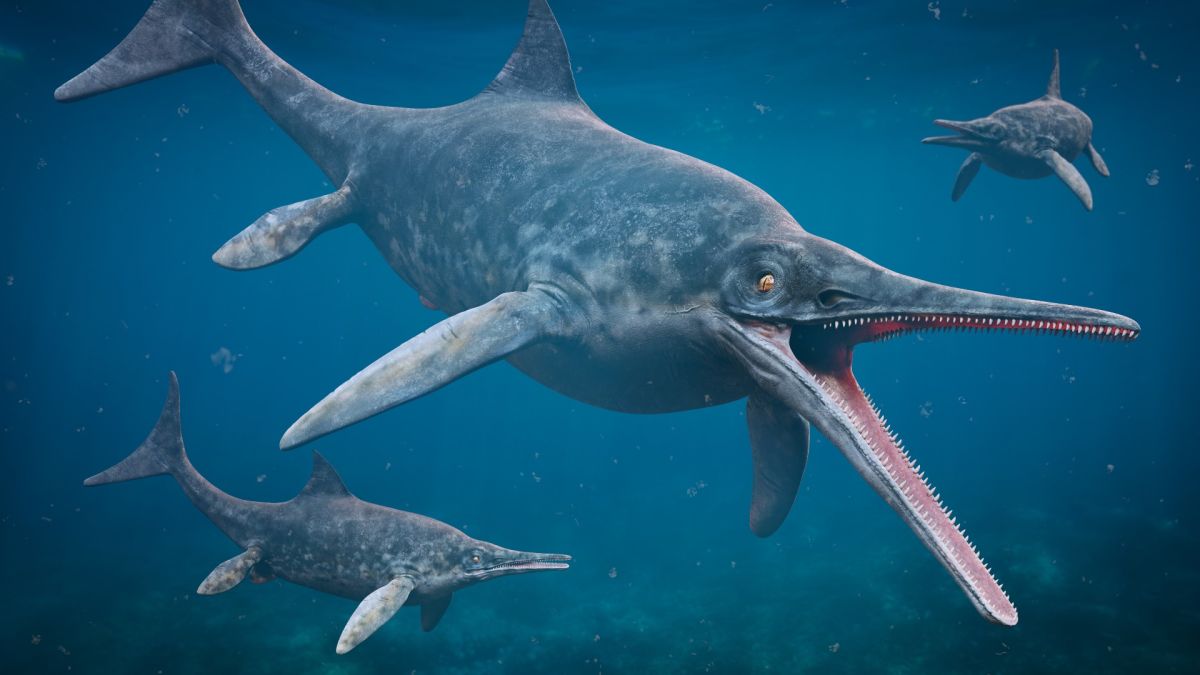 The Gallery: The Treasury... Coming soon!
Soon discover worldwide sensations like never before in our gallery
Soon experience interactive demonstrations and a variety of unique activities
Adventurous journey through time - millions of years back to primeval times!
Embark on a fascinating expedition and use hammer and chisel to discover the hidden treasures of bygone times.
Dive into our museum shop , where a fascinating variety of treasures from all over the world await you.
Discover minerals, meteorites, fossils and even dinosaur fossils , as well as rare specimens hundreds of millions of years old!
During your exciting discovery tour you can strengthen yourself under the umbrellas with refreshing regional drinks and enjoy local snacks .
This adventure is ideal for children, teenagers and adults of all ages, as well as for tour groups and school classes .
Get ready for an unforgettable experience!
Primeval treasures in the online shop: fossils, minerals, dinosaurs and meteorites - discover our treasure trove!